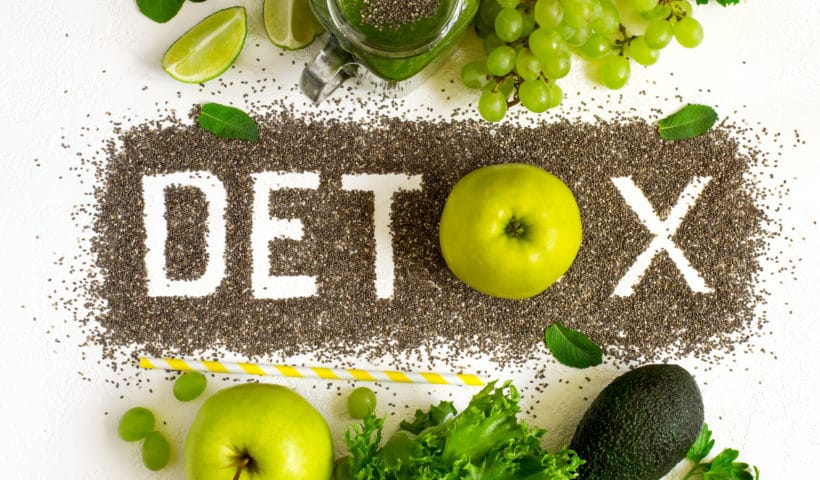 Spring is a time of renewal. We want to go out, to take the light, to be reborn!
The change of season is the ideal time to detox. The spring detox allows you tolighten your plate and let your digestion rest.
We interviewed one of our partners, the nutritherapist Gaëlle Dutron, to explain the benefits of the spring detox. Discover in this new article the report of this interview!
What is a "detox"?
Detox" is a term used in all sorts of ways. It is too often associated with dieting or deprivation. For Gaëlle, the spring detox is synonymous with doing yourself good while lightening your diet and focusing on seasonal foods. She prefers to use the term "lightening of the plate" rather than "detox".
In our society of overconsumption, our elimination functions are saturated. Doing a detox is a way to lighten your plate and let your digestion rest. It becomes essential at certain times of the year, like the change of season.
Moreover, winter vegetables are gradually giving way to spring vegetables. They help detoxify the liver, the organ linked to spring. Nature is well done!
In concrete terms, how do you do a detox?
According to nutritherapist Gaëlle Dutron, there are many ways to detox. The common denominator of each detox: listen to yourself and your body! Everyone is different, so there is no magic formula that suits everyone.
Fasting or mono-dieting is a form of detox, but Gaëlle does not recommend it to novices! There are centres to help people who want to try this type of detox.
It is quite possible to do a detox at home, without being accompanied by professionals. This type of detox can last about a week. Gaëlle gives us some advice:
Eliminate excitants: sugar, coffee, tea, alcohol.
Increase your consumption of vegetables. Think of green vegetables that contain chlorophyll, which is known to help digestion and immunity. It oxygenates the blood and allows it to cleanse itself of toxins.
Reduce your meat consumption. Choose white meat or fish in small quantities, preferably at lunchtime.
Reduce your consumption of inflammatory products: gluten and dairy products.
Limit your carbohydrate intake, and choose whole grain versions for the evening.
Choose quality foods: organic, local and in season.
Stayhydrated by drinking water.
Oxygenate yourself: homeworking or not, don't stay cooped up all day. Go for a walk and get some fresh air.
Practice the sport of your choice and get moving!
To prepare yourself as well as possible before starting your detox, Gaëlle advises you to make a food descent. This consists of eliminating one food category per day before starting your detox. For example, on Monday, make the decision to cut out coffee, on Tuesday, no more sugar, on Wednesday, say goodbye to red meat. Then you can start your detox with more ease.
Spring or fall detox, what's the difference?
Both spring and fall are good times to start your detox. The thing that will change is what you eat! Because a new season means new fruits and vegetables in season.
In spring, Gaëlle prefers to use decrudised vegetables, lightly steamed (or raw if tolerated) rather than in autumn. Even if they are not tolerated by everyone, digestion can be facilitated by cooking or steaming them.
In autumn, when the weather is colder, Gaëlle recommends eating warm. Drink lukewarm or room temperature water, so as not to cool your body more than necessary.
In any case, for Gaëlle, it is always a question of seeking pleasure and not restriction!
Many thanks to Gaëlle Dutron, nutritherapist and Wello Life partner, for this exclusive interview. If you have any questions, don't hesitate to contact her.
---