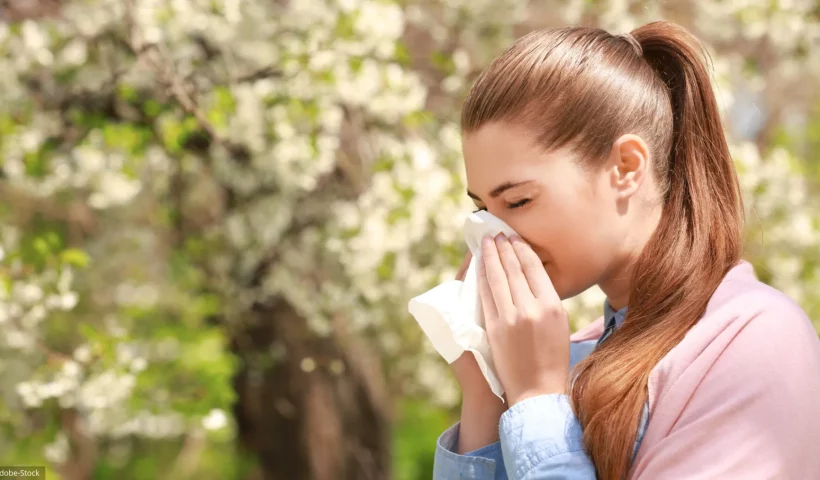 The TOTAL RESET method, formerly known as NAET, is an alternative method that is non-invasive, gentle, painless, without side effects and compatible with medical treatment.
It is a rebalancing of the immune system. When the immune system is in contact with a particular allergen that it considers a threat to the body, it reacts inappropriately. The method will therefore act on this erroneous perception, on the cause, to transmit a new message to the brain.
The origin of the NAET method
NAET (Nambudripad's Allergy Elimination Techniques) was developed by Dr. Devi Nambudripad. Born in India, she spent her childhood there and moved to California in 1976. She has suffered from multiple allergies and sensitivities since she was very young.
As an adult, she realises that in order to feel well and for all her problems to disappear, she must eat only white rice and broccoli.
In order to better understand the phenomenon, she undertook medical studies: nurse, acupuncturist, doctor of oriental medicine, doctor of chiropractic, kinesiologist, and finally doctor of medicine.
It was in her relentless pursuit of combining different elements of these techniques that she created NAET. This technique, developed in 1983, was disseminated to other health practitioners from 1989. It is a unique blend of Eastern and Western approaches to medicine.
In 2018, in Europe, the NAET method is called the TOTAL RESET method (TRM). This method continues to be refined to further treat emotional problems, autoimmune diseases and infertility.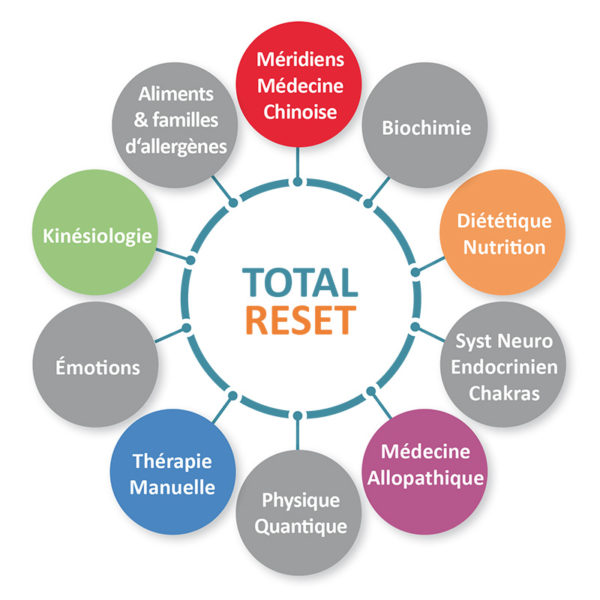 For whom?
The TOTAL RESET method works for everyone, both children and adults. There are even very good results on animals! It can be used both as a preventive and a curative measure, to take care of any hidden intolerances and to do yourself good.
The method will work for a better well-being on different levels. For some it will be on a physical level, for others it will be on a metabolic or emotional level. We are all unique, the benefits are different for everyone.
Focus on allergies
All allergic problems can be treated with this method, including respiratory and digestive problems as well as skin problems.
These allergies can be caused by (among other things) pollution, pesticides, endocrine disruptors, chemicals, screens, wifi and other waves, feathers and animal hair, pollen, dust mites, fungi, yeast, grasses... All external and internal substances, including our own organs.
There are 2 causes of allergies. The first is related to all the cellular alterations and mutations that have been installed over the generations. The second cause is related to a constantly and rapidly changing environment, to which the human organism is finding it increasingly difficult to adapt.
The term "allergy" is sometimes reserved for immediate reactions. The TOTAL RESET method also acts on delayed reactions such as food intolerances (which can occur within 48 to 72 hours after contact with the allergen), which are considered toxicological and hypersensitivity reactions.
How does a session work?
Our partner Frédérique Gramme explains that each session starts by identifying the allergens with a kinesiology muscle test.
Many people have allergies and don't know it. An allergy is often the tip of the iceberg. Many other hypersensitivities are hidden behind it. Allergens are treated according to priority, to strengthen the immune system step by step and then the triggering allergen is treated.
During the session, Frédérique massages certain areas of the patient's back and presses various acupuncture points to remove blockages related to the treated allergen. After a 20-minute rest, the person goes home with a small 'diet' of avoidance for the next 25 hours. This "diet" differs according to the allergens worked on during the session.
Several sessions may be necessary to solve an allergy problem. This will depend on the patient's condition and goal.
Thanks to Frédérique Gramme for this extremely interesting information.
Try the TOTAL RESET method, it's a must! Contact her to relieve your allergies.
For more information: www.allergyfree.fr or www.total-reset.fr
---