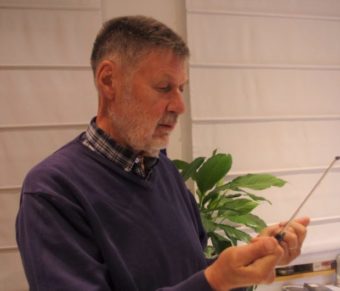 Meet Carlo Vander Noot, Wello partner, geobiologist and bioenergetician.
Who is Carlo Vander Noot?
A civil engineer by training, Carlo owned a civil engineering company specialising in water treatment. He then followed further training to develop his skills in :
Energetics: this training taught her how to increase people's well-being by repositioning the subtle bodies and chakras, for example with the feeling of the hands.
Geobiology: to harmonise living and working areas (SMEs, farms, etc.) to make them more pleasant to live in.
These two trainings are complementary and allow him to be today a "Wellness Facilitator".
As a geobiologist and wellness facilitator, he takes great pleasure in caring for his clients. His services bring various benefits:
a better anchoring to the earth
less stress and anxiety
better breathing
deeper and more restful sleep
animals are less aggressive
On the farms there is a reduction in mortality, better yields,...
Its values
Carlo advocates a balanced lifestyle based on the principles of the Toltec Agreements, Buddhist philosophy and yoga.
An anecdote to share
To better understand Carlo's work, he told us a nice anecdote.
Three years ago, he helped a young woman in her thirties who was suffering from depression combined with severe fibromyalgia. Her illnesses were most likely caused by excessive demands in her professional life. "When we first met her, she could hardly walk or speak in anything other than barely understandable sounds," he says.
Carlo underwent a few sessions of energy healing. She then found a real autonomy both in moving around (flexibility in walking, in the body and in her physical expression) and in holding a conversation (understanding and oral expression, contact with others). She told him that she had experienced a beautiful adventure, a great journey during a treatment.
The harmonisation of living spaces allows to feel a better well-being and to rebalance energies.
To learn more about geobiology, read this article on our blog
---